1. Personal Information

Full Name: John Licup
Date of Birth: April 08 1998
Gender: MALE


2. Basic Requirements

Knows how to properly RP: Yes of course (OLD PLAYER)
Clean Admin Records: Yes


3. Essay
3.1 Tell us some things about yourself (No word limit): I am John Licup Lived in Los Santos I am a 17 Year's Old,
i want to be a police to help Los Santos to be a better city and it's my dream, and the other reason i want to be a police is to serve the other people, I am 21 years old now applying on Los Santos Police Department,i will assure that i will work hard if i get this job.
3.2 Why should we pick you instead of the other applicants (No word limit): If you pick me i could promise that i will do my best to do my duty well and i will work hard of it, and i will never forget what i promise and never be corrupter like other's

3.3 How do you imagine yourself after one year in the department (No word limit): I imagine my self in one year on department, as a good person and don't have any issue like i promise.

John_Johnson

New Citizen





Posts

: 1


Reputation

: 0


Join date

: 2020-05-07



Please add a screenshot of your /stats. You can blur the Cash/Total Wealth Part.



Tom_Holland

New Citizen





Posts

: 15


Reputation

: 0


Join date

: 2020-05-07



Los Santos Police Department


"Dedicated to Order with Steadfast Loyalty and Unrivalled Valour."


1. Personal Information

Full Name:Alexis Fajardo
Date of Birth:10-21-2002
Gender:Male


2. Basic Requirements

Knows how to properly RP:Yes
Clean Admin Records:Yes


3. Essay

3.1 Tell us some things about yourself (No word limit):I'm 18 years old, I love playing gta because I'm watching gta 5 and then this game appear and I like it too because this is a mobile game instead of pc and this is easy to play because u can carry your phone everywhere and I can play this Roleplay game anywhere and anytime I want and also I'm a fan of GTA

3.2 Why should we pick you instead of the other applicants (No word limit):Because I have an experience of being police ,this is my favorite job and this is my dream so that's why u need to pick me instead of other player

3.3 How do you imagine yourself after one year in the department (No word limit): I see my self after 1 year that I am a good LSPD in Los Santos city



Signed [DATE],5-13-2020
Alexis Fajardo

Alexis_Fajardo

Fajardoalexis

New Citizen





Posts

: 11


Reputation

: 0


Join date

: 2020-05-13



Personal Information

Full Name: Kenneth Alcantara
Date of Birth: september 17 2000
Gender: Male

2. Basic Requirements

Knows how to properly RP: Yes
Clean Admin Records: yes 

3. Essay

3.1 Tell us some things about yourself (No word limit): ako si kennetth alcantara 18 taong gulang pangarap maging isang successful na police sa totoong buhay sana maranazan ko kahit papano ang isang trabaho ng isang police.

3.2 Why should we pick you instead of the other applicants (No word limit):
Alam ko sa sarili ko na isa akong magiging mabuti akong kapulisan sa ating syudad at skills ko mag mag drive at shooting skills at ipapangako ko na tatagal ako sa trabaho na to 

3.3 How do you imagine yourself after one year in the department (No word limit):
Isa ako sa dahilan bakit naging mapayapa ang syudad ,succesful na isang bilang police,magiging ligtas ang lahat at baba ang kaso at krimen sa ating syudad.

Signed [05 15 2020],
Cleezy_Sauce ingame name

Knnth_Alcntra

New Citizen





Posts

: 3


Reputation

: 0


Join date

: 2020-05-10



Name: Lee_smith
Role: Citizen
Apply: LSPD (Los Santos Police Department)
Gender: Male
Age: 19
I've worked in my current role now for a number of years. I have an excellent employer and I enjoy working for them but, unfortunately, I no longer find my job challenging. I understand that the role of a police officer is both demanding and rewarding and I believe I have the qualities to thrive in such an environment. I love working under pressure, working as part of a team that is diverse in nature, and also helping people in difficult situations. The public expectations of the police are very high, and I believe I have the right qualities to help the police deliver the right service to the community. I have studied the police core competencies and I believe that I have the skills to match them and deliver what they require
[Stats]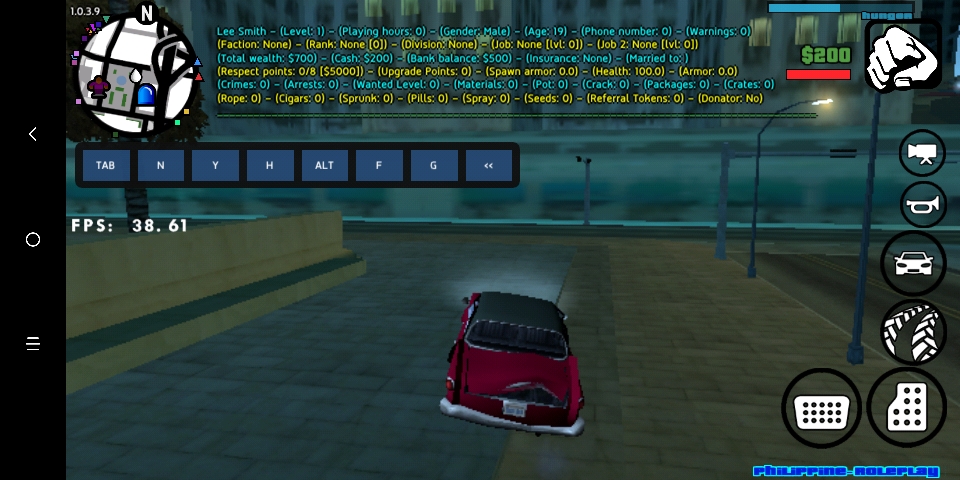 Lee2225

New Citizen





Posts

: 9


Reputation

: 0


Join date

: 2020-05-15



Similar topics
---
Permissions in this forum:
You
cannot
reply to topics in this forum